FPGA product development is one of the few embedded services offered by FLDEC Systems. We help you revolutionize the digital world with our full- fledged, full- life cycle FPGA system development service which are interfaced with smart technologies. Based on your business and technical requirement's we aid you with custom FPGA system development service.
FLDEC Systems engineers have embracive experience working with Xilinx, and Altera development service, Lattice, and Microsemi development service. Our FPGA engineers with immense knowledge and understanding on FPGA hardware, software, communication and RTOS have catered scalable, flexible, innovative system design and development service, electrical design service, embedded software development service, etc., for variety of industries.
Contact us for exquisite products, on time delivery
Our vivid technicians symphysis your needs (performance, power consumption, physical size, and budgetary limitations) and develop optimally balanced boards up on which all Analog RF/ Mixed components mounted together. FLDEC Systems refined engineers aid you with flawless design, verification, production, validation and testing of Analog RF/ Mixed boards. Our unique design and product have been used in numerous applications in medical, cellular, wireless broad bands, wired broad bands, audio applications, etc.,
Our high quality Analog RF/Mixed boards product development service have made FLDEC Systems preferred partner for some of industrial leading semiconductor manufacturers. Our Analog RF/Mixed boards design and development portfolio includes DACs, ADCs, High power line driver, 1GHz RF transceivers and receivers, custom analog/ mixed signal system on a chip, complex power management unit, etc.,
Contact us for impeccable products, on time delivery
We have aided our customers with autonomous, high performance, rugged power supply board design and development service. Power supply boards designed and developed here at FLDEC Systems stands out in comparison with other power supply boards out there in market. Our engineers are well versed in MIL-STD-704, 810, 461 standards and they offer unmatched power supply board design and development service that can combat high temperature, high pressure, high voltage and current situations in aerospace, military, navy and ground defense.
Our powersupply board design and development service portfolio includes radar pulsed power supply board, high voltage power supply board, standard COTS power supply board, EMI filters for AC ( 1ph and 3ph) and DC inputs, power supply boards for primary/ secondary load sharing,custom power supply modules with customized form factors for 3u, 6u, power supply boards for battery charging Li-ion, Li-polymer, etc.,
Our industrial and rugged product development team works hand in hand with customers and develop perfectly tailored high quality, reliable, and cost effective products. FLDEC Systems industrial and rugged product development engineers modify your existing product to meet specific goals or upgrade your products with latest COTS technology. We successfully have designed and developed industrial and rugged products as per MIL-STD-810, 461, 704, 901, 1275 for military, navy, defense and complex industrial environments.
Our capabilities include incorporation of HMI, design to customer requirements, Ip-67 to withstand harsh environments, lean manufacturing, cost effective optimization, thermal case molding, mechanical stress and electro magnetic service, etc.,
We have been aiding military, navy, aerospace and industrial firms with communication over a decade. FLDEC Systems caters state-of-art microwave product design, test, and development service. Our great minds understand perplexed complications and offer cost-optimized microwave component and product manufacturing service.
Our expert engineers works with some of industrial top jigs (contemporary soldering machines, system molding machines, 2D & 3D design tools, radar and communication simulation tool, etc., ) to cater uncompromised microwave product design and development.
FLDEC Systems range of microwave product design, development and service include transceivers, high power amplifiers, transmitters and receivers, incorporating active antenna, phased arrays, multi-chip modules and advanced packing.
Contact us for impeccable products, on time delivery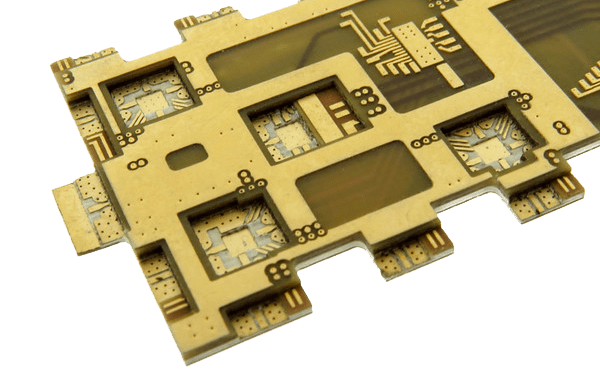 FLDEC Systems caters rugged, high-performance RADAR and signal systems design and development service for data acquisition and signal processing systems, transmitter synthesizer/ modules, receiver modules and data recorders. Our engineers are expert and well versed in hardware and FPGA design, microwave design, testing and validation, system integration, industrial, etc.,
With the level of above aforementioned expertise we are able to provide best-in-class RADAR and signal system design, development and integration. Our RADAR and signal systems are been used in diversified fields including military, ground defense, navy defense, aerospace, etc., moreover our RADAR and signal systems are been used by many R&D professionals to cater innovative solutions in the field of signal processing technology.
Contact us for impeccable products, on time delivery
We design and develop first rate FMC/ HSMC products. Our FMC/HSMC products in conjunction with other boards and kits caters high speed interface, high performance utilization and significant I/O interoperatability to address today's highspeed signaling requirements and low-speed device interface.
Design and development engineers at FLDEC Systems are specialized in immense high speed designs and are expertised in developing multi edge products. We aid our customers to meet their technical requirements with our custom product design and development pertaining to FMC/HSMC.
Being a preeminent innovator and developer. Our rugged FMC/HSMC products are deployed on hundreds of defense, military, navy, aerospace, and industrial applications.
Contact us for impeccable products, on time delivery
In recent days the hunger for increased integration, more autonomous operation, faster connectivity, and increased computing is enormous. VME, VPX boards developed here at FLDEC systems are supercharged that they cater a variety of embedded computing solutions for defence, aerospace, transportation, scientific and manufacturing applications. Understanding the hype of VME,VPX and its proven masteries in multiple defense programs, FLDEC systems will endure its capital in evolving featured rich VME, VPX productive line.
Our VME,VPX product capabilities includes 3u, 6u formats, high speed connectors, high-speed serial fabrics, PMC and XMC Mezzanines, RF & Optical connectors, etc.,
Our boards are adaptive and well made to survive scatological state of affairs thus they serve a huge role in military, aerospace, defense and manufacturing applications.
Contact us for impeccable products, on time delivery