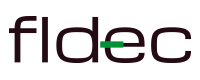 Your Optimal Ally of Innovation
FLDEC Systems is an electronic system design manufacturing company where notions become reality. We are preeminent developers, innovators, ODM, and OEM of first-rate Hi-Speed electronic products.
Our sagacious engineers use advanced engineering techniques and avant – grade technologies to cater secure, made-to-order, and modernized solutions for a variety of industries including data centers, military, aerospace, navy, medical, robotic and automotive sectors.
FLDEC Systems have tech-rich design center and world-class manufacturing capabilities which include SMT, Product assembly and Integration, mechanical tooling.
Our company is rapid in adopting imminent future innovative technologies such as AI, ML, Embedded Vision (VR / AR), Big data analysis, Next Gen video, and surveillance. We matriculate these technologies to provide front line solutions for our customers in diverse domains including High-Speed FPGA Design, IOT,5G Wireless, Cameras, Networking, Autonomous Automotive, Industrial and Accelerated Cloud interface.
Our augmentation, aggressiveness, and time-to-market attitude wholly redefine the demand generation.
OUR
MISSION
To examine, to evolve,and to deliver ingenious solutions using innovative technologies to our customers and help them shape their future every single day to meet their business goals with peace and pace.
OUR
VISION
To be world's domineering ODM & OEM of adroit craggy modules and trust-able design ally of embedded computing technologies.
OUR
VALUES
Fortitude

Leadership By Example

Employee First

Daring To Be Different

Empower Individuals

Client Value Creation
Our Innovativeness and Ingenuity is what makes us unique. We think out of the box to provide end to end solutions – Design, Software, support and manufacturing, there by being a one stop service and solution provider. Furthermore we bring a tier of connectivity to all services, An important aspect in today's world of IOT where all devices are connected.
Driving minutiae operational procedure and business upshots for customers